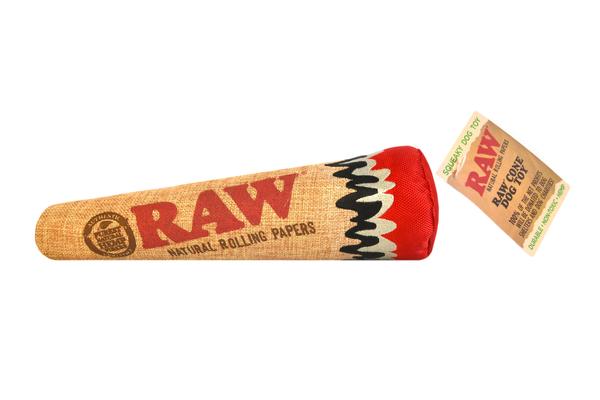 RAW x Dooby's Collab Dog Toy
£24.99
Hurry! There's only 3 left in stock!
The "Raw Cone Dog Toy"! An official collaboration between Raw Rolling Papers and Dooby's Dog Toys, this is a one of a kind, limited run item.


Made from natural hemp and durable oxford cloth, Doobys' Dog Toy was built to last. Hemp, the strong natural fiber on earth is also known for its antibacterial properties. Non-toxic oxford cloth on the bottom and top is folded 3 times then stitched. Perfect for your rough chewers! This fun and eco-friendly dog toy also includes a premium duck squeaker inside!


Add to Basket