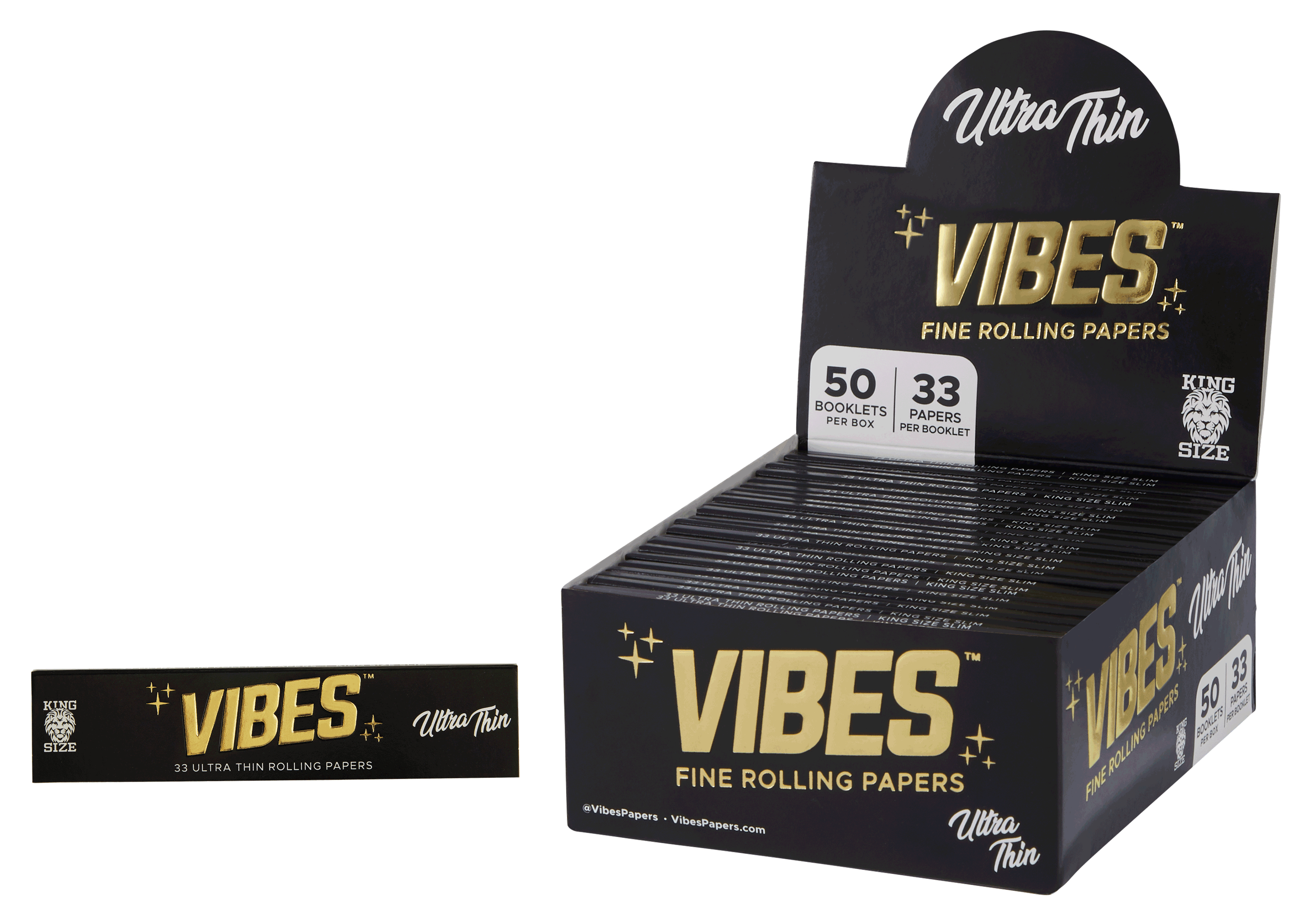 VIBES - Ultra Thin Papers King Size Slim
£2.50
VIBES ULTRA THIN PAPERS KING SIZE SLIM

Vibes Papers have landed! Grab your packet NOW!

Vibes Ultra Thin Papers King Size Slim deliver maximum flavor and long-lasting sessions.

Unbleached, double-pressed paper with an extraordinarily thin design that burns slowly and evenly.

Each booklet comes with 33 sheets of the highest-quality paper—free of chalk and bleach.
Add to Basket