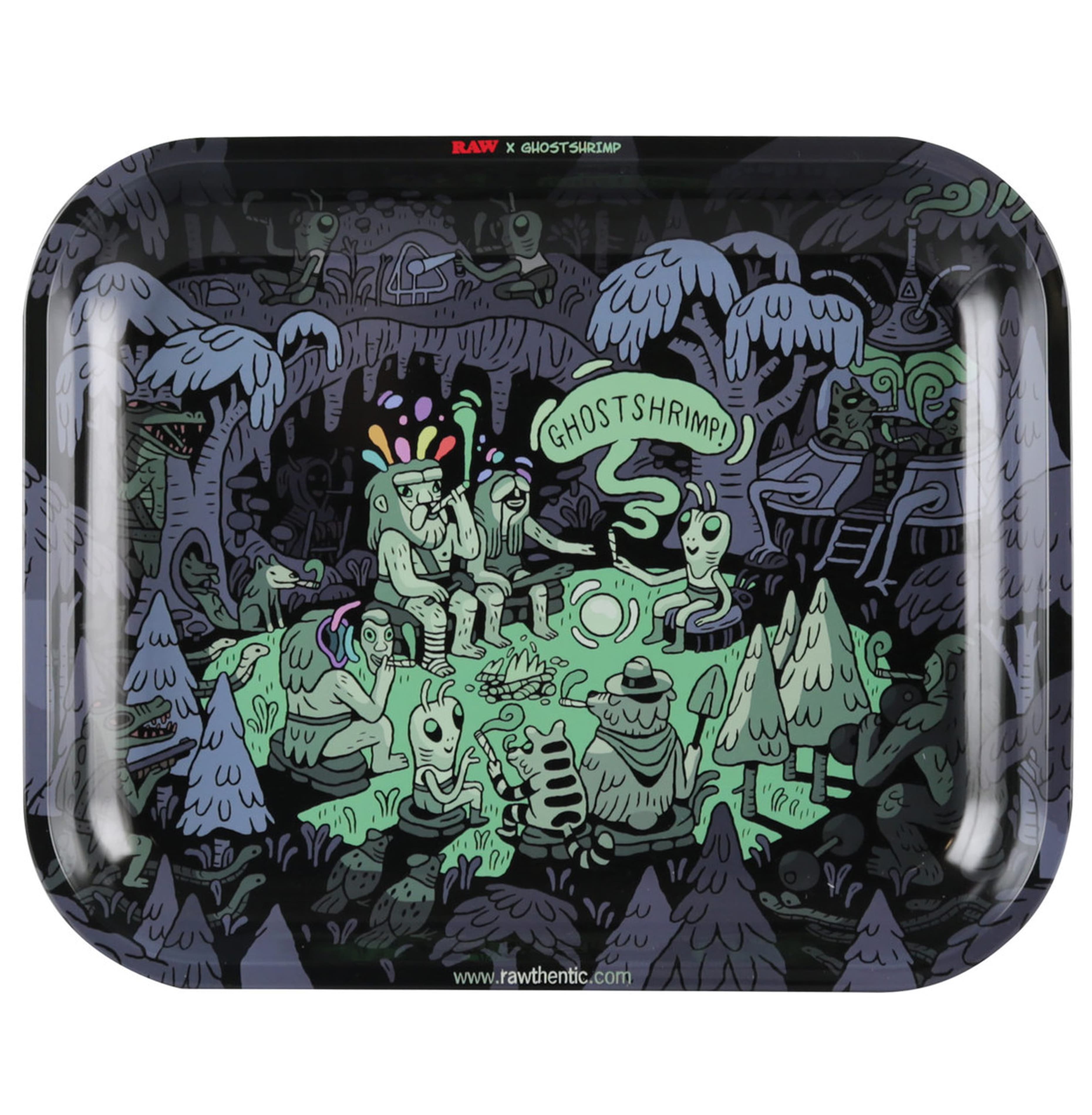 RAW Rolling Tray Ghostshrimp - Large
£24.99
Hurry! There's only 3 left in stock!
The Ghostshrimp Rolling Tray is a durable metal rolling tray that features artwork from Dan Bandit. The artwork is an exclusive edition design for the rolling tray and features aliens lighting up with some woodland dwelling creatures.

This tray is part of Raw's artist series which collaborates with folks who are making engaging pieces of art.

The rolling tray has curved edges and high sides to keep your herbal material and accessories contained in one place while you roll.

The large size measures 13.25"x10.75".
Add to Basket