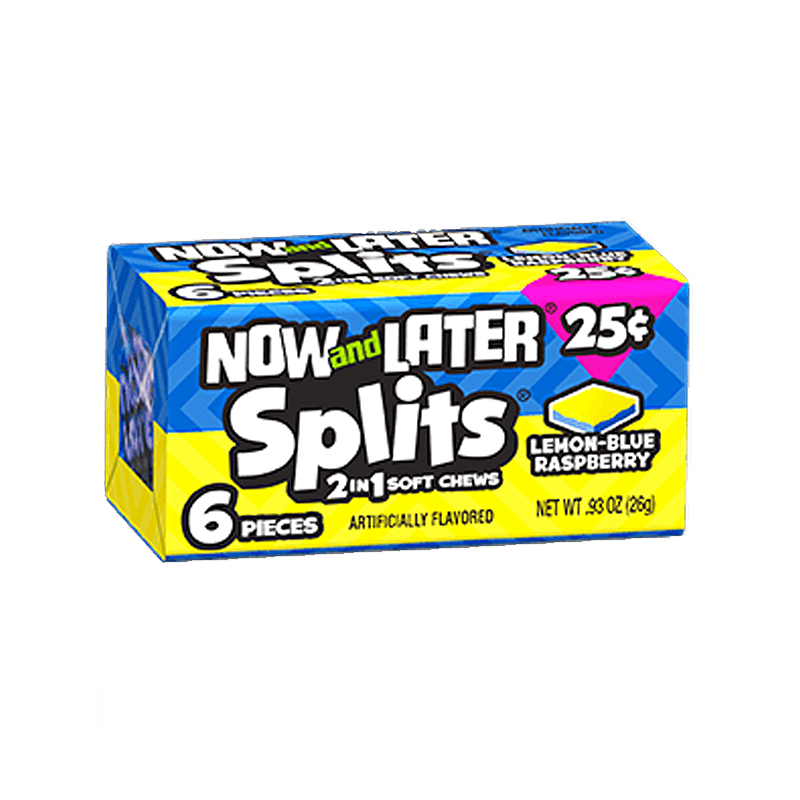 Now & Later Splits Lemon & Blue Raspberry
£0.50
Mmmmmm.... Satisfy your sweet tooth with Now & Later taffy.

Hard and fruity to start, soft and chewy to finish. Long-lasting, mouth watering chew with great flavour. Two flavours in one - Lemon & Blue Raspberry.

6 pieces per pack.

Imported from the USA.
Sorry, this product is out of stock. Please check back soon.